CableJoG Ltd
Stand: A27
Accessories
Audio
Audio-Visual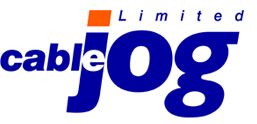 Cable testers for everyone is CableJoG Ltd's motto. We design, manufacture and distribute a range of cable testers from 8 test points through to 1024.
All our cable testers have at least one memory option enabling rapid testing of similar cables.
All CableJoG's testers, except the RibbonJoG ribbon cable testers, test every pin against every other pin regardless which 'side' of the cable tester the cables are plugged into. This means that shorts across unconnected pins are automatically identified.
All our testers check for continuity. The minimum resistance detected varies from model to model but, is always sufficient for a whole roll or reel of cable to be tested.
The RibbonJoG is the only end to end cable tester in our range as it is intended for testing only ribbon cables.
The AudioJoG cable testers are designed for the Audio Professional who needs to check a variety of audio leads.
Address
18 Browmere Drive
Warrington
Cheshire
WA3 7HT
United Kingdom