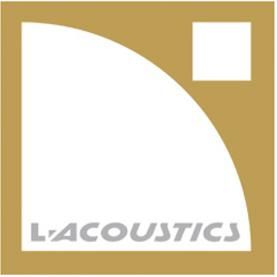 Founded in 1984 near Paris, France, L-Acoustics is the market leader in professional sound reinforcement technologies. With over 400 team members worldwide and offices in Paris, London, Los Angeles, and New York, L-Acoustics is present in over 80 countries via our network of Certified Providers. Focused on solutions that elevate the audience experience, more than 20% of L-Acoustics' talent is devoted to R&D in the areas of acoustics, applications, mechanics, electronics, signal processing, and software development.
Recognized for pioneering the line source array, L-Acoustics continues to shape the future of the professional audio industry with L-ISA Immersive Hyperreal Sound technology, a multidimensional, object-based approach to designing, mixing, and processing sound that results in extremely natural and intelligible audio and a more vibrant, and authentic connection between artists and their fans.
Address
13, Rue Levacher Cintrat
Marcoussis
91460
France
Built with sound designers and mixing engineers in mind, L-ISA Studio is designed for countless creative, immersive audio experiences. Immediately available for download, it takes the power and versatility of the concert-proven L‑ISA technology and puts it into the hands of sound creators, allowing them to formulate multidimensional audio wherever and whenever they are ready to create. L-ISA Studio contains the same spatial audio and room engine algorithms as its hardware counterpart, the L-ISA ...

Providing the full-range L-Acoustics contour from an enclosure that is 33% smaller than K2 and weighing only 43 kg (95 lbs), K3 is ideal for applications that require plenty of power and bandwidth from a small form factor, including mid-size tours, festivals, corporate events, religious services and other productions. Dimensioned to keep sightlines clear, K3 integrates easily into venues with space restrictions The new two-way active WST enclosure possesses all of the hallmarks that have made K ...

Delivering the same sonic signature of the company's much larger subs, but from a vastly scaled-down enclosure design, SB10i is not much larger than two side-by-side shoe boxes. Equipped with a single 10-inch driver, 27 Hz bandwidth limit, and 124 dB maximum SPL output, the high-powered SB10i measures only 21.3" L x 21.3" W x 6.7" H (540 x 540 x 170 mm) and weighs a mere 33 pounds (15 kg). Sonically corresponding with L‑Acoustics X4i and 5XT ultra-compact coaxial speakers, the new sub has an ele ...