04 Jul 2019
PLASA Awards for Innovation open for entries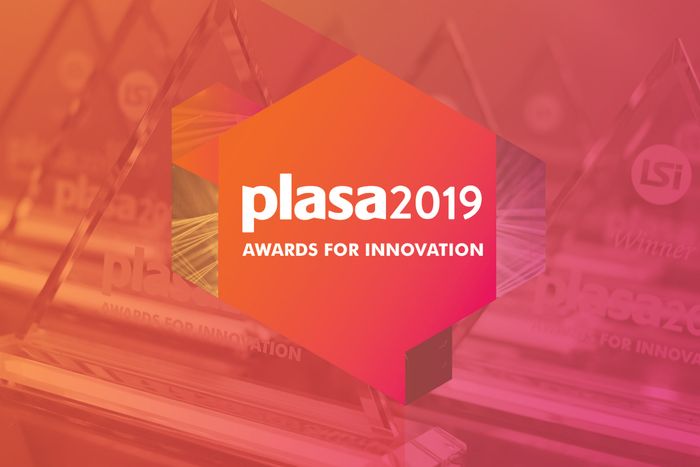 The PLASA Awards for Innovation are now accepting entries for the 2019 awards, with all PLASA Show 2019 exhibitors welcome to enter.
Products from all sectors of the entertainment technology industry are invited to enter by 16 August. The awards are respected throughout the industry for recognising innovative new product design. They are judged independently by a panel of industry experts, who can award eight awards of equal standing, plus a potential Gold Award.
All successful nominees will feature in the Innovation Gallery during PLASA Show from 15-17 September at Olympia London, culminating in a ceremony at the show on 16 September where the winner will be announced.
Product entries must demonstrate a new style of thinking, improve technical practice and safety, introduce new technology, materials or techniques, or offer new commercial advantages. Furthermore, an Award for Sustainability is reserved for products which achieve a significant reduction of power, utilise renewable energy or have a positive impact on the environment.
The awards not only celebrate the products of the future, they also celebrate the people who have led the way. The prestigious Gottelier Award, named after industry innovator Tony Gottelier, is presented to pioneering product developers, with Unusual Rigging's Alan Jacobi scooping the award last year. This award is voted for by PLASA members and registered PLASA Show visitors.
For further information on how to enter or nominate someone please visit:www.plasashow.com/awards