24 Jun 2019
PLASA Show returns with new brands and features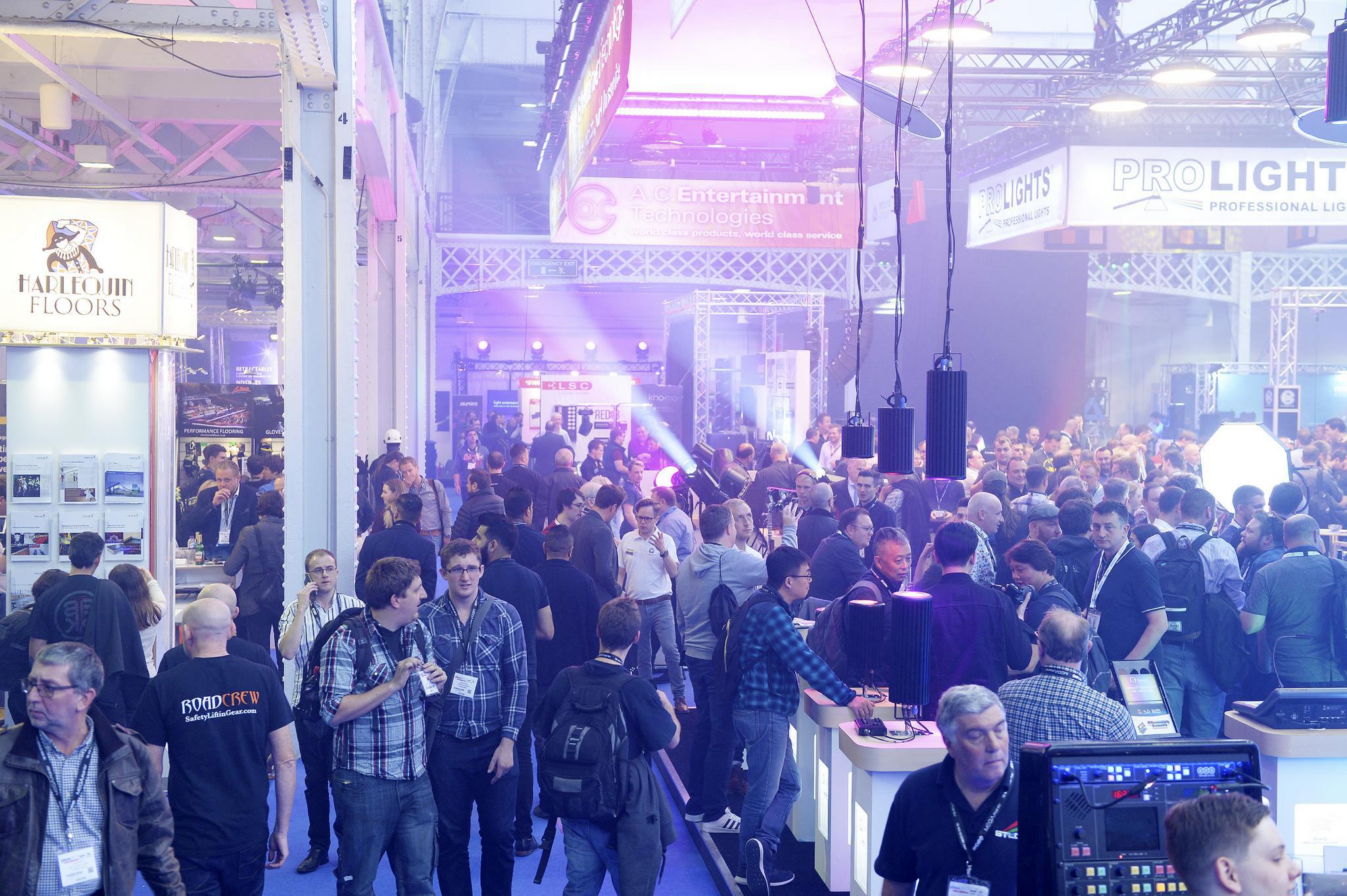 Registration is now open for PLASA Show 2019, which returns to Olympia London from 15-17 September 2019. Building upon the 2018 show's success, this year offers a whole host of fresh brands, more immersive features and a brand-new look. Anyone with a stake in the entertainment technology industry is invited to register for free via the show's website.
Visitors can expect 200+ brands, representing the very best of lighting, audio, AV, rigging and staging. Mirroring the growth of the AV sector, this year's show will present an array of next-generation LED screen technology from major players such as Canon and Midwich. Furthermore, tech giants Netgear will be sharing their innovative networking and integration solutions.
The audio presence at the show has been growing rapidly over the last few years and 2019 is no exception, welcoming Void Acoustics whose loudspeakers are as good looking as they sound and CUK Audio who provide top audio for installations and events. They will appear on the bustling show floor among audio giants such as Bose, d&b audiotechnik, Yamaha and Adam Hall.
Live audio demonstrations will double at this year's show. For the first time, L-Acoustics have a dedicated demonstration space, and KV2 Audio will demonstrate their products which feature across the West End and Broadway. Also, there will be back-to-back loudspeaker demonstrations from Adam Hall, Shermann Audio, OHM, Aura Audio RCF and Void Acoustics – with more audio demonstrations to be announced over the coming months.
New for 2019 is STAGE TO STUDIO, in association with Sound On Sound and Headliner magazines, which will see a band being recorded live and mixed by a professional engineer. These dynamic sessions will reveal techniques for capturing high quality sound from the stage. Following the show, a competition will launch, inviting people to submit their own mix of the band performance with the best mix receiving a professional audio prize.
For the lighting industry, global lighting leaders ETC, Robe, GLP and Elation will return. Joining them are SGM who are known for their architectural and stage LED lighting and Follow-Me from the Netherlands who offer innovative tracking hardware and software. The latest staging technologies will also be on show from leading brands such as Area Four Industries, Doughty, UK Rigging, Triple E, Swisson, Steeldeck Industries and Ten47.
The market-leading seminar programme will welcome experts across three dedicated theatres for lighting, rigging, audio and AV as well as hands-on product training. From ambitious creative projects in iconic venues, to up to date technical guidance, the programme is guaranteed to inspire and inform.
Always a show highlight, the PLASA Awards for Innovation in association with LSi magazine will reward game changing technology and the people behind them, with all entries available to view throughout the show at the Innovation Gallery.
PLASA's Head of Events Sophie Atkinson comments: "We are thrilled to return with PLASA Show with a focus on interactive and immersive experiences as well as an increased AV presence.
"Featuring new audio sessions, awe-inspiring technologies and several new faces, we're confident that this year's show will continue to impress visitors from around the world and contribute to the upward trajectory of the entire industry."
PLASA Show is running from 15-17 September at Olympia London. To find out more about the show and to register for your free entry badge visit www.plasashow.com