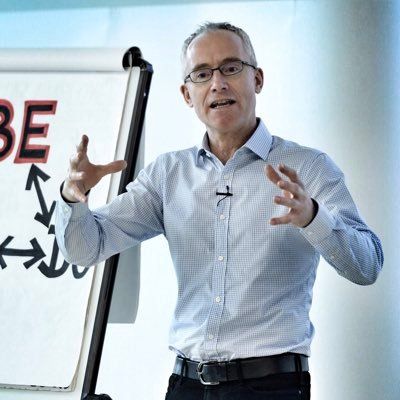 Marcus Child
Speaker
,
Digital Marcus - Positive Reframe
Marcus has had a powerful impact on the people and the performance of many well-known businesses during the past 24 years. He inspires confidence, wholeheartedness and courage…and has an impressive reputation for helping thousands of members of hundreds of organisations embrace change positively and successfully. In thoroughly uplifting conversations with audiences his work stirs resourcefulness in individuals, positivity between colleagues and trust between organisations and their customers.
Marcus's emphasis on exploiting work as an opportunity for self-improvement as well as commercial success means that the new habits he trains are practised at work and beyond long after his programmes are complete.
Marcus has helped an astonishing number of CEOs, MDs, boards, business teams, sportspeople, politicians, teenagers and people living with health challenges realise bold and extraordinary goals.
Vistage Speaker Awards. Speaker of the Year 2019,2013, 2011, 2003, 2001.
Long Term Achievement Award 2014.
Outperforming Speaker 2019, 2018, 2017, 2016, 2014, 2013, 2012, 2011, 2010, 2009, 2008, 2007, 2006, 2005, 2004, 2003, 2001.
Most Impact Speaker 2016
Academy For Chief Executives Speaker of the Year 2015, 2014
Able Academy Speaker of the Year 2019