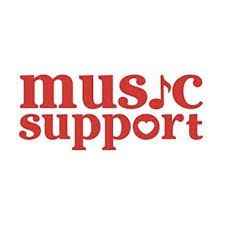 Music Support
Music Support has been operating as a charity since April 2016, and as a registered charity since November 2016.
Music Support exists because of the experiences of our founders and trustees. Our founders are veterans of the music industry and are all in recovery themselves, from various mental health and addiction issues. They all suffered alone with their problems, and saw countless colleagues, friends and heroes lose their careers, families and even their lives to poor mental health and/or addiction. They decided that enough was enough: a personal and confidential support service provider that understood the specific needs and problems of the music industry was necessary.
The music industry is one of the greatest, most creative and fun industries that anybody can work in. Our aim is not to take the fun out of the industry, but to make sure that there is sufficient support open to anybody working in the industry who needs help once the fun stops.
We are not affiliated with any provider or treatment centre, although we have developed fantastic relationships with excellent clinicians and care providers to whom we will signpost our clients. No issue is too large or too small to be outside of our area of operation. We welcome the call of anybody working in the UK music industry who needs any sort of support.