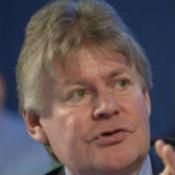 Tony Lennon
Tony Lennon is Freelance and Research Officer at the BECTU Sector of Prospect, which organises workers in the media and entertainment sector. He began working life as a professional broadcast engineer at the BBC, and became involved in the union in the late 1970s.
For several years he was a seconded full-time union representative engaged in a wide range of local and national bargaining with the employer, as well as advocacy work for thousands of BBC staff in West London, most of them in the BBC's Television division. In 1992 he was elected President of the union, and held the post until he left the industry.
After leaving the BBC in 2010 he worked briefly as a self-employed consultant, before being appointed as BECTU's Freelance Officer, monitoring and advising on a range of issues including employment law, the economy, industry economics, tax, pensions, health and safety, and copyright.